Furret Totem
Two 128x64px LED panels looping animated gifs. Powered by an ESP32 and a custom PCB!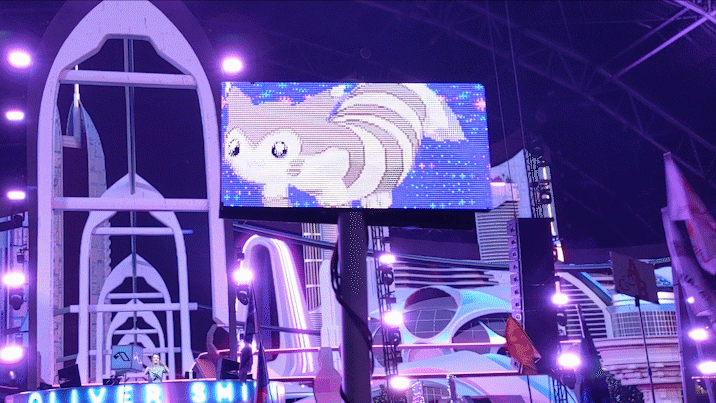 FAQ
Yes, he's built using "Arduino"! No, it's not Neopixel LEDs! Yes, he is adorable!
Furret uses a custom PCB I designed to drive HUB75 panels with an ESP32!
The LED panels were $25 each and the microcontroller was $5. It's powered by a USB battery pack!
The original pixel art animation was done by the extremely talented Alex Illustration! My wife and I modified the basic animation in Photoshop to make all the other animations!
Animations
Click here to see all the animations!
Social
@ravefurret on Instagram! Share your pics and videos with us!
ravefurret.com redirects to the Github page, with all the code and technical information!
Videos
Special Thanks
Software
This project was built on top of so many incredible libraries:
We used Photoshop to create the animations!
Hardware
Pins
Using ESP32_FORUM_PINOUT from MatrixHardware_ESP32_V0.h
Power
Originally I was planning to power this off some 18650's, but I butchered a USB cable to supply the 5V power to the panel for testing, and I'm really enjoying how simple it is. At full brightness, one panel pulls about 2 amps @ 5 volts.